According to the 2016 Fashion Spot's Runway diversity report, only 2.46 percent of runway models were Latina.
By GIANELLA GHIGLINO
EL NUEVO SOL
Vanessa Romo is a 23-year-old Chicana plus size model and University of California Santa Barbara Alumni. With Almost 55 thousand social media followers combined, Romo has worked with major brands like Forever 21, Good American, Fashion Nova, Windsor, CYA Moda and more. Vanessa Romo was born in Bellflower, California, to immigrant parents from Mexico. She grew up in Whittier, California with her parents and older sister. From a young age, Romo was very interested in fashion and makeup. Modeling however, was not something she would ever thought about pursuing.
The summer of 2017 Romo posted a couple pictures on social media in a bikini with the caption: "my first time in a bikini ever." Her picture went viral with over 163 thousand likes on twitter. While there were critics, Romo received a ton of support. She received messages saying how she was inspiring them to accept their bodies. She describes that moment as empowering and humbling.
"When I was on set for forever 21, I noticed the only people that looked like me were the factory workers and janitors," she said. "It made me realize how important my presence in this industry was." According to the 2016 Fashion Spot's Runway diversity report, only 2.46 percent of runway models were Latina. In comparison to the 75 percent that were white. Romo also said even the Latina models in the industry are racially ambiguous. Fashion Spot also reports a record 93 plus-size models walked the runways, up from 30 last seasons and 16 in Spring 2017. That said, curve models are still incredibly underrepresented on the runways, especially in Europe."There is still a need to break barriers, "said Romo.
Patty Delgado, clothing brand creator of "Hija de tu madre," feels it is very important to create a space for all women. Delgado considers her clothing line to be the perfect depiction of her cultural intersection. What's more American than denim? And what's more Mexican than la Virgen de Guadalupe? She says. Delgado wanted her clothing line to cater to Latinx millennial womxn who are "ni de aqui y ni de alla" (neither from here or there). Delgado says that as a creator, it was her responsibility to create visibility and she also adds that not everyone is a size zero. Delgado says she hopes to create a platform that celebrates Latinx identity and empowers women of color.
Romo hopes that the legacy she leaves is inspirational. "Growing up I would have never thought I would be a model, "she said. "Yet, here I am." Romo hopes to create a path for more Latinx models in the industry. She hopes to re-define beauty standards and bring more awareness to issues in the Latinx community. Her motto is "dare to dream" and the one piece of advice she would give her younger self is that things will get better.
Romo is currently in New York meeting with agencies. She says she is ready to take on the world of high fashion. "I am here to break down the walls that have kept women that look like me on the other side."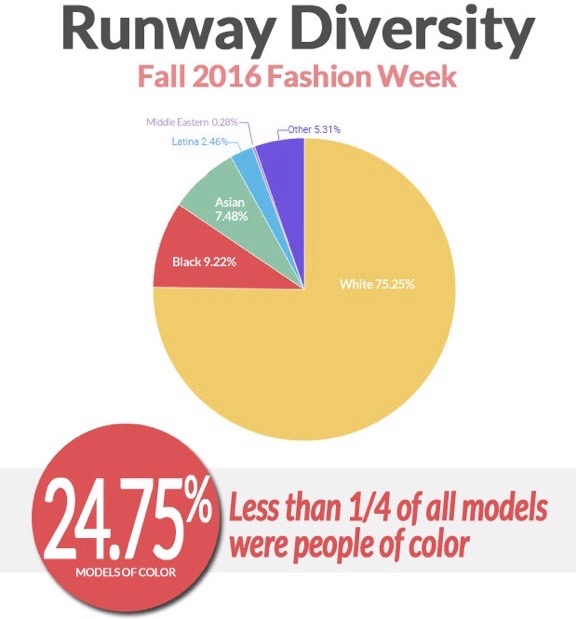 Tags:
fashion
Gianella Ghiglino
plus-size Chicana model
Vanessa Romo